Abusix Mail Intelligence
A Blocklist That Fits Your Needs
Let's protect your network with a resource-effective blocklist that stops > 99.6% of spam, malware, phishing, and ransom attacks.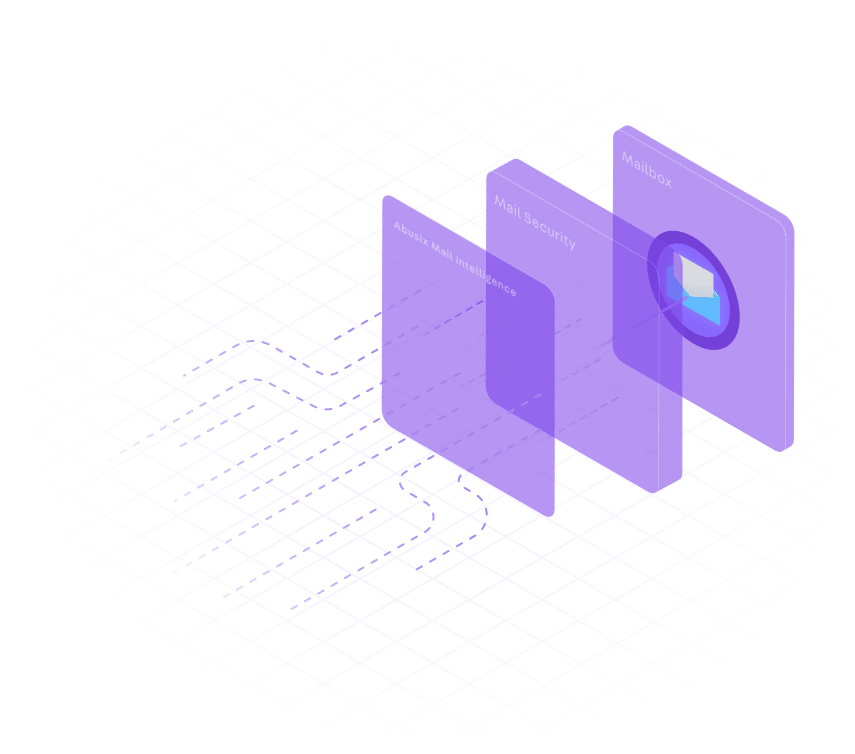 Trusted by
How email attacks are defining your network
During the last 2 years email attacks have increased tremedously. Our innovative and cost-effective set of blocklists protect your mail servers and your customers from more than 99.6% of malicious email attacks. Let's stop spam together.
In 2021, we faced:
> 270
phishing attacks and ransom attacks
20.5
billion in costs every year
What is Abusix Mail Intelligence?
Abusix Mail Intelligence is an innovative set of blocklists that protects your mail servers from spam, malware, phishing, and ransom attacks. Our blocklists protect both your inbound and outbound email stream!
Very useful services, easy to integrate in every email server, to fight against spam and harmful email contents, they are also very kind people when you need support.

An effective allied for email server administrators, a powerful weapon against spammers and malicious bots!
How can Abusix Mail Intelligence help your business?
Real-Time Threat Detection
With more than 80 billion data points being processed every day, our set of blocklists adds real-time threat data to your email security environment. We reduce the noise of spam coming your way and also handle malware and nasty phishing attacks.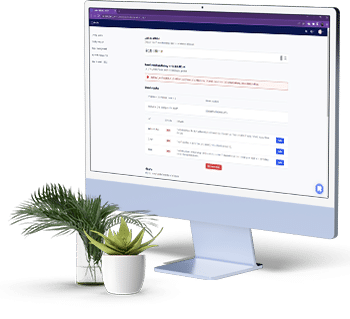 Less System Load
As our IP and domain blocklists will be added in front of your existing virus and content filtering, it helps you to save resources, such as bandwidth and CPU.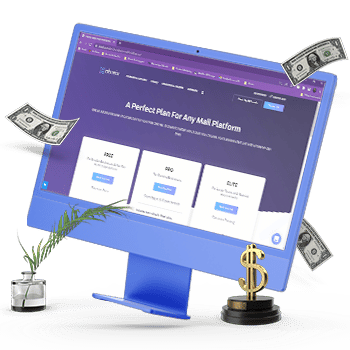 Inbound and Outbound Protection
We not only care about your inbound traffic. You can also access our specifically designed "AuthBL" blocklist which will protect your outbound email stream. It can point out compromised accounts in your network, so malware does not get spread!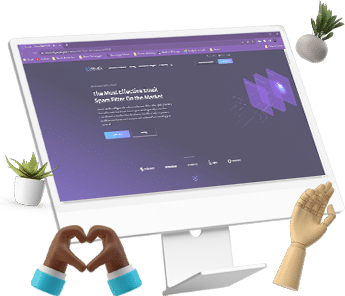 Why You Should Try Abusix Mail Intelligence
Integrates With Other Mail Platforms
Our blocklists can be integrated into almost every email solution and environment. No additional hardware needed.
Adds Real-Time Threat Data
With our spam trap network and 80 billion data points processed every day, we are proud of one of the highest spam detection rates (99.6%) on the market.
Makes Your Life Easier
Using Abusix Mail Intelligence will take a huge burden of your mail admin team. Email threats that require your team's attention can now be handled right away.
Integrates into almost every email environment.
FAQs
A blocklist (previously referred to as a blacklist) is a list of "items" that are considered as unsafe and therefore are denied access. A blocklist might consist of:
IP Addresses
Domain Names
Email Addresses
Short URLs
Drive URLs
Bitcoin Wallet Addresses
Attachment Hashes…
It is used to prevent the reception of spam, viruses, phishing, malware, and other email-borne threats.
Blocklists are used in various areas within security architecture, like; firewalls, DNS servers, directory servers, web proxies, authentication, and API gateways. While our blocklists are only designed for email servers.
Generally said, anyone running their own mail server can benefit from using a blocklist.
So, if you are running your own mail server and are looking for higher protection against spam, malware, phishing, and scam – a blocklist works for you!
Start your free trial today to see what Abusix Mail Intelligence can do for you.
Generally said, anyone who does not run their own mail system can't use a blocklist.
It's also not possible for companies that outsourced their mail scanning to a 3rd party cloud-based shared platform (Microsoft 365, Google Workspace, Mimecast, Proofpoint, etc.)
It's difficult to apply blocklists for single tenants on a shared system, they have to be used for all tenants.
There are three main use cases for our blocklists:
– Block inbound SMTP traffic
– Prevent bad email from leaving your network for outbound SMTP traffic
– Assist you in catching compromised accounts and services within your own network
We use four main methods that can get you listed on one of our blocklists:
– Spam traps
– Heuristics
– Honeypots
– Policy
Generally said: Yes, the more filter, the better! But those vendors should be accurate, reliable, and well-supported. We wrote a blog post on this topic here. If you consider switching vendors but are still unsure, we have a comparison tool that lets you compare the effectiveness of our different blocklists (RBL/DNSBL).
Yes, if you are unsure whether our blocklist work for you, here's help! We build a blocklist comparison tool, which lets you compare the efficiency with your current IP blocklist setting vs. our blocklist. There is no need to change your live environment. Sign up for a free trial and download the Linux script (Email Protection –> Get Started Section) and follow the documentation on how to set it up.
We provide more than 10 different blocklists, such as IP addresses, domain datasets, hashed datasets for short URLs, drive URLs, bitcoin wallet addresses, and email addresses.
Most of our customers use our combined list, which combines our IP, exploit and policy list.
For additional filtering, we provide datasets like newly observed domains or newly observed mail IPs.
If you want to prevent compromised accounts within your network from sending outbound spam, you might want to check out our AuthBL blocklist.
An overview of all our different sets of blocklists can be found here.
Generally – the answer is no. Neither service allows for the addition of 3rd party DNS reputation lists like our Abusix Mail Intelligence blocklists. But if you are running email gateways in front of either Google Workspace or Microsoft 365 with your domain MX records pointing to these instead, using Abusix Mail Intelligence blocklists as an additional spam filter is indeed possible.
The email gateways can then be configured to use Abusix Mail Intelligence blocklists to reject messages prior to sending them onwards to Google or Microsoft.
You are not sure if Abusix Mail Intelligence can be used in your case? Get in touch with our team at support@abusix.com – they are happy to help!

We only add entities to our welcome list in specific circumstances:
– There have been repeated listing issues.
– These have been sufficiently resolved and procedures have been put in place to prevent these from happening again.
– The IP address or domain name is shared amongst a lot of other customers.
– You can supply an SPF record that only contains SMTP server addresses.
Outbound spam can adversely affect your reputation, causing your own mail server to be blocked, which can affect all of your customers that are sending mail through your system. We have a specifically designed blocklist for your outbound traffic that will point out compromised accounts for you. Read more in our blog post here.