You can make the internet a safer place!
Take over ownership in a meaningful job, respectfully collaborate in our remote team, and be yourself – together, we thrive on innovation and change! We are a remote-first team that is building an ecosystem to enable everybody on the internet to transform security-related data into actionable information, transport it to the right place, and help mitigate it as quickly as possible.

Living the remote culture
With a remote team spread all over USA and Europe, we are a unique and diverse mix of nationalities and characters.
Although we work remotely, we meet for team events virtually and in person to strengthen our team spirit. As an equal opportunity employer, we thrive through inclusion, which is part of our organization's DNA.
We encourage everybody to contribute knowledge and ideas as this will lead us to the best results.
Follow us on LinkedIn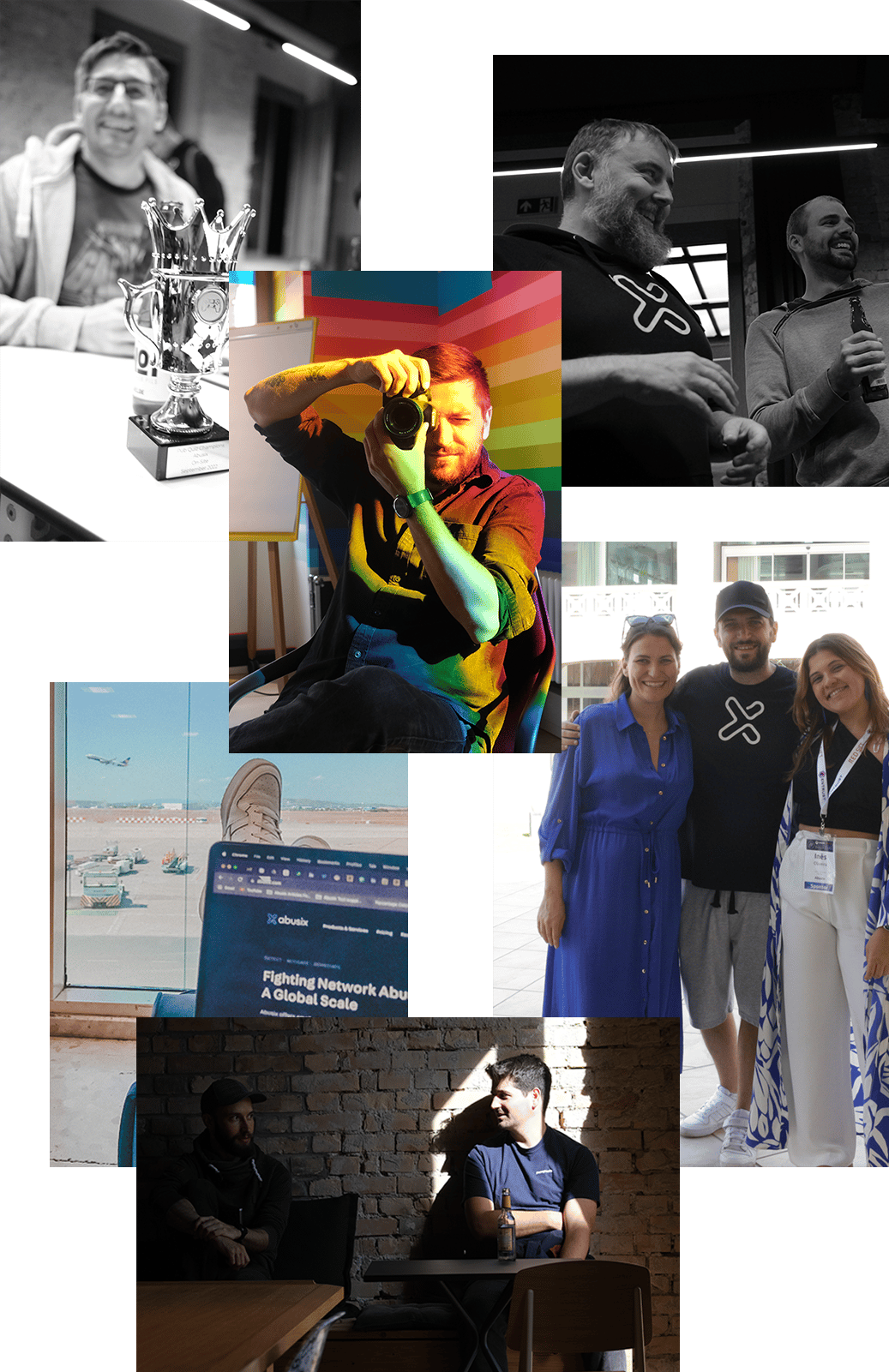 Benefits at Abusix

Remote working environment
Work from wherever you want with our flexible remote structure.

Regular team events
We hold regular team events to strengthen our relationships with each other.

Develop your skills
Take online courses, visit conferences, and join our internal knowledge sharing.

Get fairly compensated
We offer competitive compensation that matches the top talent we hire.

Work with the latest technology
Boost the quality and productivity of your work.

Utilise flexible PTO
Take time to recharge so you can bring your best self to work with.
Working at Abusix:
We asked our people what they like most about working at Abusix. Here is what they said:
Current Job Openings