Hi – we're Abusix
Come join us on our journey to make the internet a safer place.
We are a team that is building an ecosystem to enable everybody on the internet to transform security-related data into actionable information, transport it to the right place, and help to mitigate it as fast as possible.
See our open positions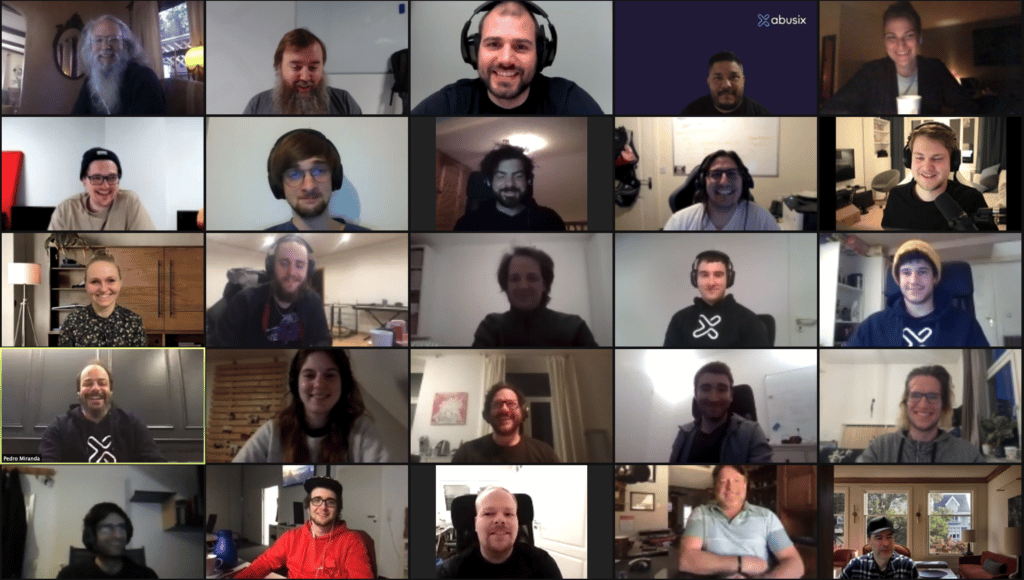 Living the remote culture

With a team spread from Germany to the USA, Canada, and the UK, we enable all our team members to work remotely.
As an equal opportunity employer, we are thriving through inclusion, which is part of our organization's DNA. We encourage everybody to contribute knowledge and ideas as we believe this will lead us to the best results.
Our Benefits
Remote working environment
Work from wherever you want with our flexible remote structure, or from our office in Karlsruhe.
Regular team events
We hold regular team events to strengthen our relationships with each other.
Develop your skills
Take online courses, visit conferences, and join our internal knowledge sharing.
Get fairly compensated
We offer competitive compensation that matches the top talent we hire.
Work with the latest technology
Boost the quality and productivity of your work.
Utilise flexible PTO
Take time to recharge so you can bring your best self to work with.
Working at Abusix:
We asked our people what they like most about working at Abusix. Here is what they said:
The people and the working culture is what I like most about working at Abusix. Though everybody works in different times zones, we all feel really connected to each other. There is a huge sense of belonging at Abusix, which is awesome. If there is a problem, everybody puts their ego aside to get it solved! Super pragmatic, super professional!
— Tamara, Head of Marketing.
Everyone contributes their best to achieve the best results. Opinions from others are always respected. It doesn't matter whether someone is a working student, junior, or senior developer. This way, everyone brings their own style, ideas, and knowledge into the products without being limited by too strong requirement boundaries.
— Bernhard, Student Software Developement.
Being able to take ownership of the services being developed. It makes me feel included and competent.
— Thomas, Software Developer.
The flexibility I get at work and the technologies we are working with are pretty awesome. I'm a working student and need all the flexibility I can get. If I want to work late, from home, or take time off for exams, I'm free to do that. Also, I love to work with bleeding-edge technologies.
— Max, Working Student Software Development.
Current Job Openings