Report network abuse
Abuse Contact DB
Network operators who wish to report network abuse directly back to the appropriate network may do so, using a proxy database that provides the network operator's [email protected], for any given IP address.
Talk To Us
Documentation
Trusted by What is it?
Abuse Contact Database (DB) is a proxy database service for people who want to report network abuse directly to network owners, without getting lost in the RIR whois databases or get rate-limited by whois servers. The database service is an easy-to-handle mechanism that allows you to look up abuse contact email addresses from which abusive content was sent, by searching for the originating IP address.
Where do we get the addresses from?
We query the information stored in the RIR whois records for the range in question. Where possible, our Abuse Contact Database will return an address that is declared as abuse contact. As a failover, the technical contact in the RIR record may be returned. We use only the biggest by RIRs (ARIN, RIPE, LACNIC, APNIC, AFRINIC) allocated ranges, and the abuse contact addresses. If you believe there is a problem with the data or something is going wrong, please let us know, so we can update it in a timely fashion.
What does this Service cost me?
This service is free.*
If you use the information in the Abuse Contact DB for reporting, we only want you to place the following small reference into every single report message you send; indicating you used the Abuse Contact DB to find the recipient's abuse contact address:
The recipient address of this report was provided by the Abuse Contact DB by abusix.com.
Abusix provides a free proxy DB service which provides the [email protected] address for all global RIRs.
Abusix does not maintain the core DB content but provides a service built on top of the RIR databases. If you wish to change or report a non-working abuse contact address please contact the appropriate RIR responsible for managing the underlying data. If you have any further questions about using the Abusix Abuse Contact DB, please either contact abusix.com directly via email ([email protected]) or visit the URL here: https://abusix.com/contactdb
Abusix is neither responsible nor liable for the content or accuracy of this message.
*THIS DNS QUERY SERVICE IS PROVIDED "AS IS" AND "FREE" (AND MAY BE CANCELLED OR CHANGED BY THE PROVIDER AT ANY TIME), WITHOUT WARRANTY OF ANY KIND, EXPRESS OR IMPLIED, INCLUDING BUT NOT LIMITED TO THE WARRANTIES OF MERCHANTABILITY, FITNESS FOR A PARTICULAR PURPOSE AND NON INFRINGEMENT. IN NO EVENT SHALL THE PROVIDERS OF THIS SERVICE BE LIABLE FOR ANY COMPENSATION, CLAIM, DAMAGES OR OTHER LIABILITY, WHETHER IN AN ACTION OF CONTRACT, TORT OR OTHERWISE, ARISING FROM, OUT OF OR IN CONNECTION WITH THE SERVICE.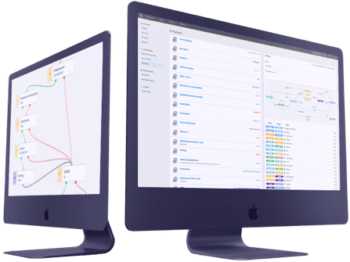 Make a Suggestion
You're thinking about a tool or service that we didn't list yet? Awesome – get in touch – we'd love to hear about it!
Talk to us