AbuseHQ
The SaaS Abuse Management Platform
Gain visibility and automate your abuse handling processes within your network with AbuseHQ.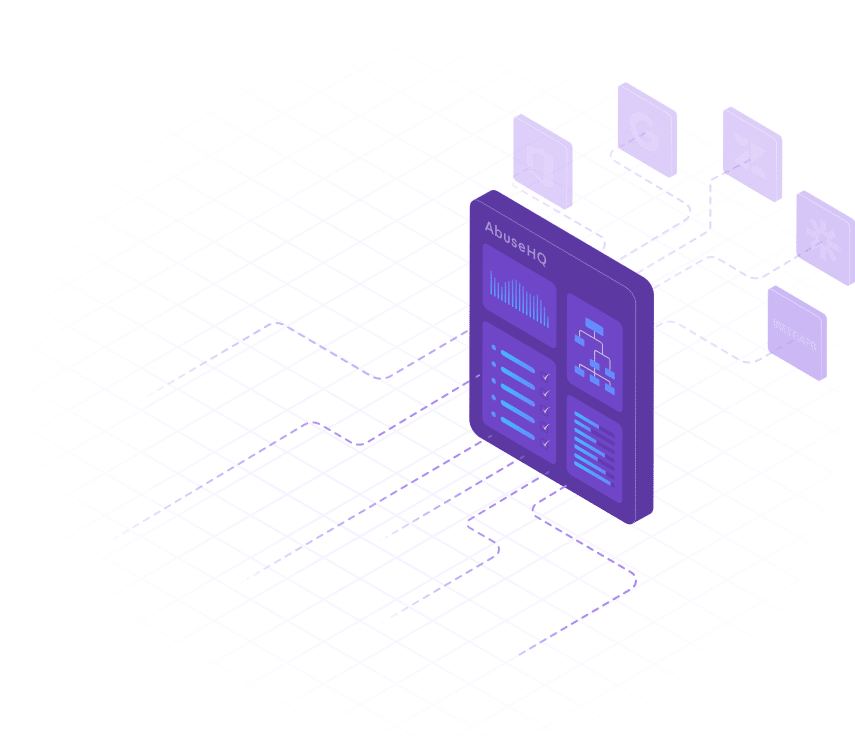 Trusted by
How network security is lacking attention
Malicious actors within your network can not only harm your network's reputation, but they can also mean loss of revenue and other legal consequences for your company. With AbuseHQ you get an overview of all different threat types in your network. You can automate the responses and mitigate threats, so they don't spread any further. It's time to take the workload off your abuse desk and security teams.
In 2021, cybersecurity threats became more present than ever
> 270
attacks per company
1.52
million lost in business
4.24
million in costs in data breach
What is AbuseHQ?
AbuseHQ makes abuse report handling easy. You get an overview of all the different threat types in your network (such as DDoS, Spam, Bot traffic, and copyright infringements) automate the responses to your customers and mitigate threats. This not only takes a massive manual workload of your abuse desk team but also reduces cost by up to 50%
AbuseHQ is everything I want and need from an automated abuse handling solution. It's flexible, easy to use, and very powerful, letting me handle complaints the way I want to.
How can AbuseHQ help your business?
Automation & Efficiency
Repetitive work can be daunting. With AbuseHQ, you'll be able to:
Automate security and abuse workflows
Increase productivity with early detection & subscriber alert speed

Improve your network security

Lower support costs

Access detailed reports with top issues & top reporters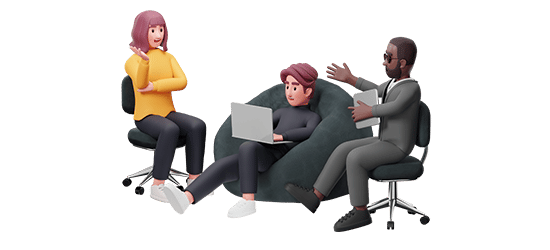 Improved Network Reputation
Having a bad network reputation can harm your business dramatically.
With AbuseHQ your abuse desk and security teams can:
Be proactive and make sure your company is following the correct guidelines and best practices to ensure customer satisfaction.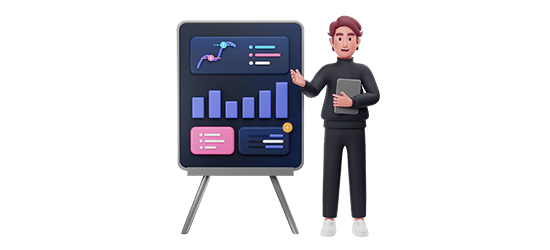 Centralized Communication
With AbuseHQ, you'll be able to:
Increase in response speed and improve customer service.
Improve reputation and increase customer retention.
Centralize communication with legal, SOC, and other departments.
Simplify takedowns with a proof-based detailed report.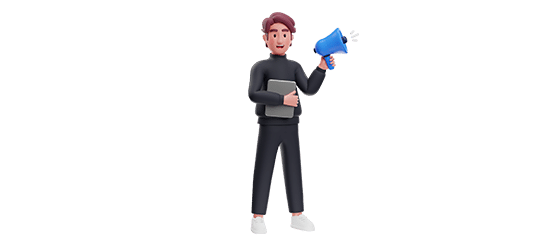 Protection against Lawsuits
Having to deal with lawsuits can get expensive. With AbuseHQ, you'll be able to
Avoid lawsuits, as you follow the local laws. (e.g. you'll be able to handle copyright infringements policies such as a 3 strikes notice).
Stay compliant with local laws.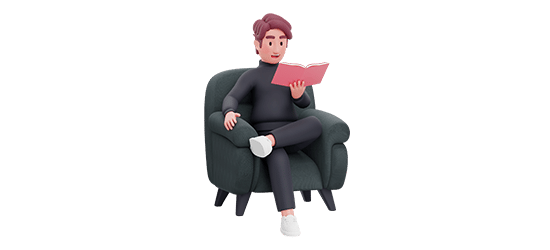 Yes, as you'll be able to customize AbuseHQ:
You decide which measures need to take place for the different abuse types being reported.

You set up the playbooks accordingly, and automation takes over without the need for any manual intervention (unless you want to).

You stay focused on the abuse reports that actually require your attention and your expertise.
Why You Should Try AbuseHQ
Easy Integration
AbuseHQ is designed to easily integrate with other types of subscriber security alerts and all different kinds of edge security system logs.
We also have integration partners that implement AbuseHQ within your environment.

Stay Ahead of Bad Actors
Let's get proactive!
AbuseHQ enables you to access detailed reports about your network, top issues, top reporters, etc. That way, you are staying ahead of the bad actors within your network trying to harm your business!
Reduce Workload
Playing whack-a-mole was yesterday.
With AbuseHQ, the workload of your abuse desk and security team will be massively reduced. This gives your team time to prioritize!
FAQs
Yes, we support Subscribers Right to Data Access and Subscriber's Right To Be Forgotten which are GDPR requirements.
Abusix uses industry-standard practices for its security controls; including, but not limited to firewalls, intrusion detection, change management, and written security policies.
Security at Abusix follows the ISO/IEC 27002:2013 standard.
AbuseHQ employs a public cloud deployment model using virtualized resources, as a software-as-a-service (SaaS) solution. AbuseHQ is hosted at Amazon Web Services in Germany or the USA; which operates as ISO Certified Data Centers under German and US Privacy Laws respectively.
We have a bunch of customers from different industries. We work with Vodafone IE to help them with their copyright complaints, we work with Swisscom and KPN to help them automate their abuse management, but we also work with smaller companies that want to take a proactive approach when it comes to abuse report handling. If you are handling your own IP range and want to move your network security to the next level, talk to us.