The free IP/Domain lookup and delist service
Lookup & Delist Service
Let's remove your listed IPs/domains from our blocklists with our user-friendly lookup and delisting service tool.
Check My IP/Domain What is the Lookup & Delist Service?
Have you had troubles sending emails and received a bounce message saying your email could not be delivered?
Chances are high that your IP or domain ended up on one or more blocklists.
Don't worry, you can manually delist your IP/domain through our lookup & delist service.

This service lets you check, whether your IP/domain or email address has been listed on any of our available blocklists.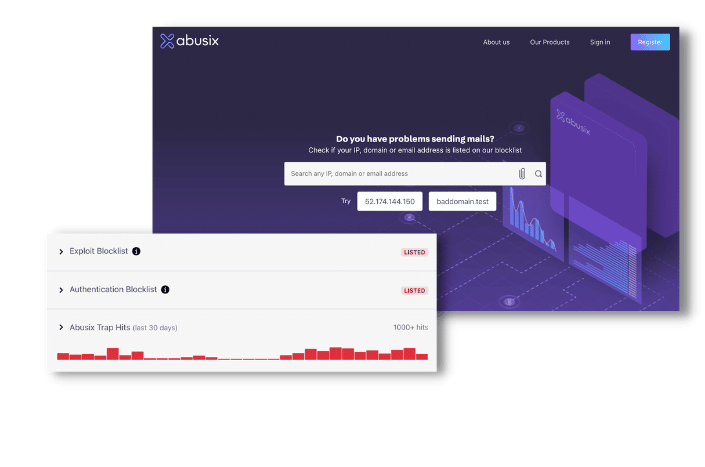 How Does the Service Work?
If your IP/domain is reported as being listed, you need to hit the red "Remove from List" button.
This will forward you to our user portal. We kindly ask you to create a free account or to sign in to your existing account in order to proceed with your delisting.
We process the delist immediately by removing the offending item from the relevant list(s), but keep in mind that it can take up to 5 minutes.
Check out the delisting steps here.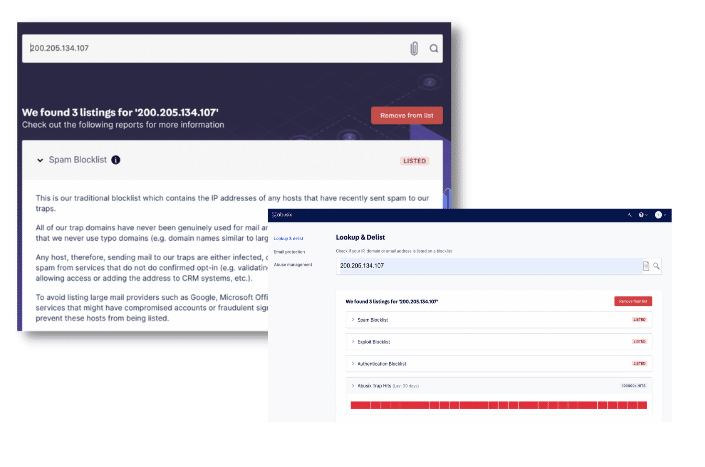 Why Am I Being Listed?
There can be many reasons to end up on a blocklist, such as compromised accounts and WordPress servers, abused webforms, or sign-up forms.
Two things you should keep in mind:
1) A listing on any of our available blocklists always occurs based on evidence.
2) It's not Abusix that blocks your IPs/domain, it's our customers using our data to protect their network and customers from malicious actors.
Learn more about the different listings and how to fix them in this blog post.
What Does This Service Cost Me?
This service is free.
In order to remove the IP/domain, you need to create a free account on our user portal  and verify your email.
Once done, you are ready to submit a delisting request.
(Note: You don't need to trial Abusix Mail Intelligence in order to request a delist – see questions below)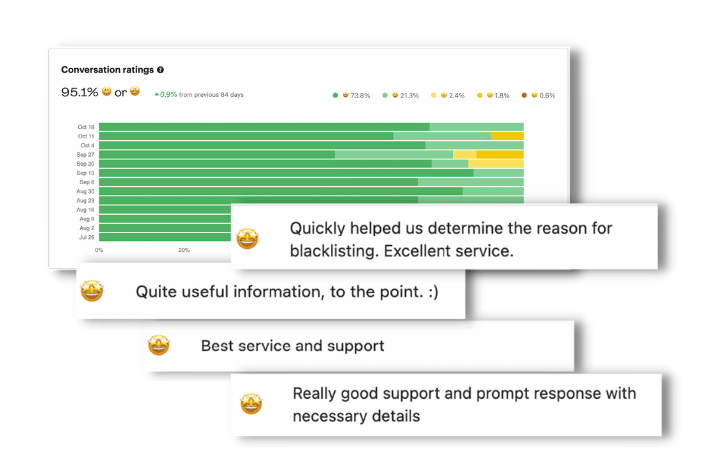 More Questions and Answers
Why do I need to create an account?
Unfortunately, we've seen that anonymous delistings attracted a lot of abuse. Therefore, you'll need to confirm your email in order to use our delisting services. Watch this video for more information.



My IP doesn't show as being listed. Is it expired?

The item you are looking up might not show up as listed, as it already expired or already has been delisted by someone else.
Note: Listings usually expire after 5.2 days after the last bad event we've seen




Do I need to trial Abusix Mail Intelligence to delist IPs/domains?

No, there is no need to sign-up for a free 14-day trial!
This is a stand-alone service, though it is directly connected to our product Abusix Mail Intelligence as it uses the same data source.



How long does it take to be delisted?

Though delists are processed immediately and the DNS zone files are rebuilt every minute, it can take up to 5 minutes before the item is eventually shown as being delisted.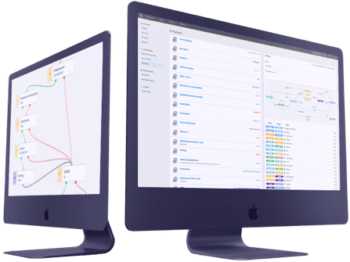 Lookup & Delist Your IP
Use our lookup & delist service to delist your IP, domain, or email address from any of our blocklists. This service is free of charge!
Check My IP/Domain