Partner up with Abusix
Security Vendors
Are you looking for a reliable security partner?
Abusix offers technology and channel partnerships for different security vendors. Get in touch so we can discuss possible integrations.
Talk To Us
trusted by
5 Reasons Why You Should Partner Up With Abusix
Additional Layer Of Protection
All good security solutions have multiple layers of protection, from diverse sources, usually: the more the better.
Abusix Mail Intelligence provides low-latency, immediately actionable intelligence from all current email-borne threats.
Abusix Mail Intelligence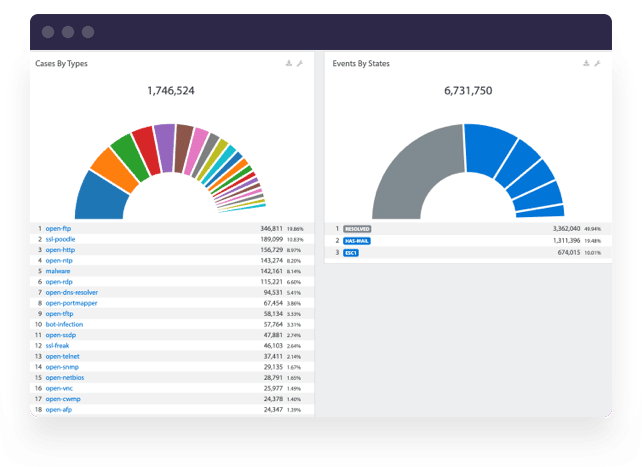 Increased Performance
Abusix Mail Intelligence provides immediately actionable results, which can be used as a pre-filter to reject connections early without the fear of false-positives.
This saves considerable CPU time, memory, and bandwidth.
Abusix Mail Intelligence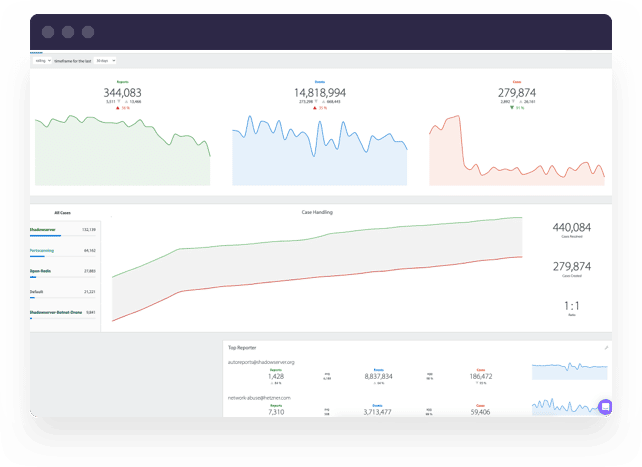 Increased Effectiveness
Our trap and intelligence network sees all current email-borne threats with low latency, so it will ensure that you catch as much as possible and as early as possible.
We also provide a number of datasets that provide additional intelligence to your existing filters so that they can make better decisions.
Additional Support
We provide both live chat and email support to customers and to those with listing issues, so you don't have to deal with that.
FAQs
Need to talk?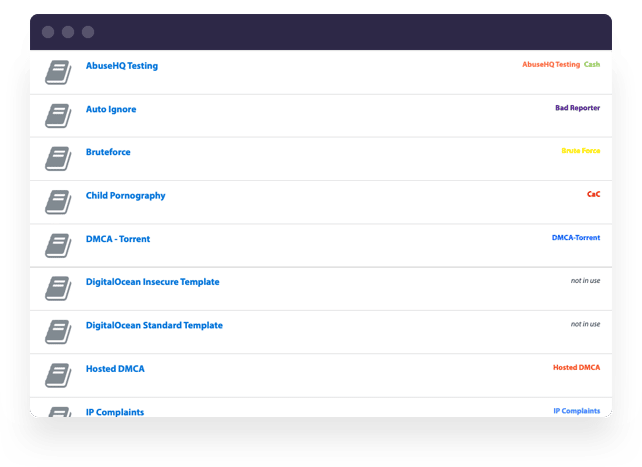 Great Relationship
We pride ourselves on having strong relationships with our customers and partners by providing good communication and outstanding service.
We already provide more transparency than our competitors.
You'll also have access to a dedicated account manager and access to our development team if you have more technical questions.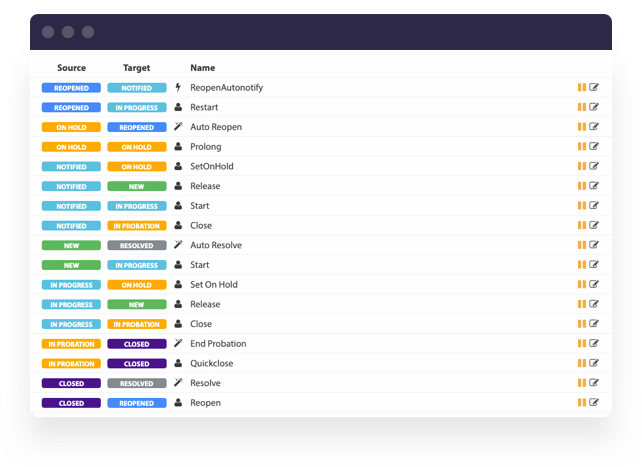 Success Stories
Take a look at our customers' success stories to see what Abusix is capable of.
AbuseHQ removed a huge manual burden from our team. It reduced most of the noise coming into our abuse inbox and helped us prioritize the important alerts without a human needing to review every complaint.
— Mike White, Legal Ops, DigitalOcean.
Case Study
Abusix has been amazing to work with. They are very agile and responsive. The level of automation we have been able to achieve with them continues to impress me.
— Ryan Carter, VP, Security & Compliance, StackPath.
Case Study
AbuseHQ is our network abuse command center. It helped us quickly integrate our abuse handling processes into the Telenor Norway SOC. Now we have a continuous and comprehensive perspective on both current and historical abuse activity
— Vegar Åsmul, Crime Protection & Public Security, Telenor.
Case Study
AbuseHQ is almost everything I want and need from an automated abuse handling solution. It's flexible, easy to use, and very powerful, letting me handle complaints the way I want to. Where it can't do exactly what I want, Abusix steps in to either build a way to do it anyway or help with an alternative solution.
— Dennis van Drunen, Senior Abuse Specialist, KPN.