Keep Malicious Activity at Bay
Legal
The increasing levels of global network abuse have service providers and their abuse teams on high alert. An illegal activity like child exploitation, human trafficking, terrorism, and copyright infringement all fall into high priority abuse that puts both service providers and their customers at risk.
trusted by
Challenges & Solutions
As a service provider, you always want to be on the safe side and don't want to take the risk of getting sued for not following any given legal guidelines. Abusix can help your security team to stay one step ahead!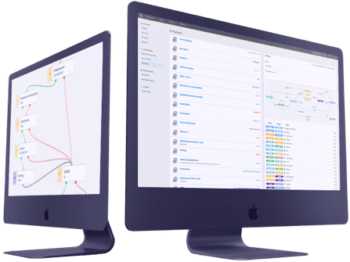 Request a Trial
Do you want to know what AbuseHQ can do for your organization? Get in touch, we'll let you know!
Talk to us
Success Stories
Take a look at our customers' success stories to see what Abusix is capable of.
AbuseHQ is our network abuse command center. It helped us quickly integrate our abuse handling processes into the Telenor Norway SOC. Now we have a continuous and comprehensive perspective on both current and historical abuse activity
— Vegar Åsmul, Crime Protection & Public Security, Telenor.
Case Study
Abusix has been amazing to work with. They are very agile and responsive. The level of automation we have been able to achieve with them continues to impress me.
— Ryan Carter, VP, Security & Compliance, StackPath.
Case Study
AbuseHQ removed a huge manual burden from our team. It reduced most of the noise coming into our abuse inbox and helped us prioritize the important alerts without a human needing to review every complaint.
— Mike White, Legal Ops, DigitalOcean.
Case Study
AbuseHQ is almost everything I want and need from an automated abuse handling solution. It's flexible, easy to use, and very powerful, letting me handle complaints the way I want to. Where it can't do exactly what I want, Abusix steps in to either build a way to do it anyway or help with an alternative solution.
— Dennis van Drunen, Senior Abuse Specialist, KPN.